This is Men's Health Month, and we know that Men's Mental Health is usually dependant on our father issues being OK. Sometimes it's our own father, we may be an expecting father, things can be tricky when we are a new father.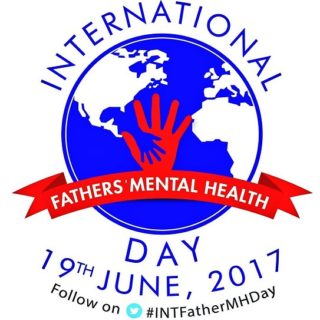 At every stage, fathers need good information, support and understanding. Father and Child Trust partner with other groups to provide services and resources to prevent, minimise and mediate family situations that arise from parenting.
Each Wednesday in Onehunga, dads gather to share and feel heard, coffee and biscuits are free and kids are allowed in the corner. Fathers Mauri Ora Circle has been going for 8 years now and is well known as a safe place for dads to talk and collectively strengthen each other.
Hundreds of dads have benefited from discussing their options, getting specific support or further courses. Thousands of families have read the 'Why Dads?' booklets outlining what dads can do and why we should be engaging dads in maternity services.
Mark Williams of Fathersreachingout in Wales experienced PTSD from a tricky birth and in support of his wife. He realised that fathers were excuded from any support services in PMH in most of the UK, so he set about helping have dads included or directed to him for support. He presented at the Marce conference in Adelaide last year and visited NZ. He has initiated Fathers Mental Health Day and we are proud to starting it off with our event.
On Monday 19th June – 10am – Father and Child are hosting a
Morning Tea for Fathers Mental Health

Community Room 3, Onehunga Community Centre,
83-87 Church Street Auckland NZ
Fathers and people who work with dads are welcome to come and share cupcakes, home-made sausage rolls and coffee.
RSVP To brendon@fatherandchild.org.nz
or via 09 525 1690