Solo Dads
Fathers who parent alone rarely choose to do it that way. There may have been a bereavement, neglect or occasionally CYFs prefer to support fathers as sole parents.
Father and Child are here to support the transition, help in working with agencies, attending FGCs or helping the dads form a network with similar parents.
Parenting alone is never easy. Maybe we can help?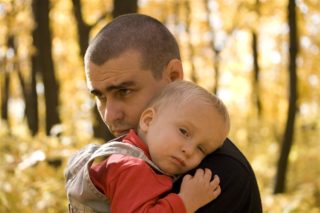 Some dads do it all by themselves. Our Dependent on Dad study interviewed solo fathers with young children, who had little or no contact with their mother – the first study in New Zealand on this group of parents.
We are available to present to staff and/or management of organisations about the specific needs of these families and ways of working with them.