Shared Care Dads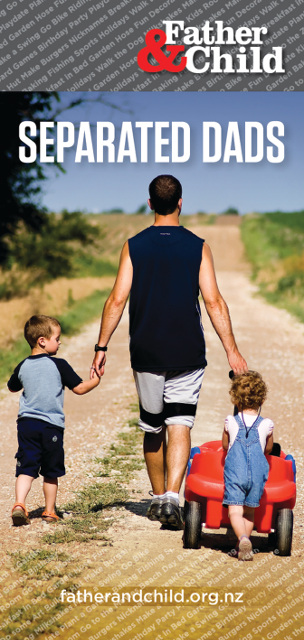 Separation – many dads don't see it coming. They suffer shock, loss, grief and anger, there may be a bit of denial and it may take time before things settle.
We know that agreements about care of children should come first and work better if the couple sort them out.
Initial Understanding
Personal and Group Support
Establish Guardianship Rights
Primary Care of Children Act clauses
Parenting Through Separation
Initial Understanding
Our first contact with dads, whether by phone or in person, often takes a bit of time. We like to listen at first, and understand all we can before we saying too much. We will make you a coffee and provide a free, confidential, safe place to bring any dad related issues.
In the ideal world, parents would never divorce. If they did, separating dads would get the right advice and support before things really fall apart.
Father and Child supports dads through baby-time issues, understanding changes in their relationship, hopefully preventing separation, then shock, depression, despondency, loss, separation anxiety or frustration in waiting for contact to resume.
Personal and Group Support
Sometimes things don't work out and a father needs to talk through the issues. Father and Child offer a safe place to personal support, practical and parenting help, plus peer support from other dads in similar situations. We meet every Wednesday evening and share our dad issues.
If separating dads do not find all that they are after in one-on-one support or from within their friends or family, they can try the Fathers Mauri Ora Circle dads support group or a similar group.
We want to help, especially around maintaining contact or sorting a plan for both parents to work together in support of their children. Relationships are saved and partnerships established.
Establish Guardianship Rights
Parents are usually the only guardians, even if they separate, decisions around schools, significant health issues or living in the vicinity are shared. Parents are supposed to consult each other and try to agree, if a dispute arises, the court can be asked to help.
Primary Care of Children Act clauses
We know that if a case is brought to court, the main aims of the court are to find a balanced shared care agreement that abides by the following clauses.
NZ Care of Children Act
principles relating to child's welfare and best interests

(a) a child's safety must be protected and, in particular, a child must be protected from all forms of violence (as defined in section 3(2) to (5) of the Domestic Violence Act 1995) from all persons, including members of the child's family, family group, whānau, hapū, and iwi:

(b) a child's care, development, and upbringing should be primarily the responsibility of his or her parents and guardians:

(c) a child's care, development, and upbringing should be facilitated by ongoing consultation and co-operation between his or her parents, guardians, and any other person having a role in his or her care under a parenting or guardianship order:

(d) a child should have continuity in his or her care, development, and upbringing:

(e) a child should continue to have a relationship with both of his or her parents, and that a child's relationship with his or her family group, whānau, hapū, or iwi should be preserved and strengthened:

(f) a child's identity (including, without limitation, his or her culture, language, and religious denomination and practice) should be preserved and strengthened.
Parenting Through Separation
Parenting Through Separation courses are free and a prerequisite for mediation or court proceedings.
We encourage couples to negotiate contact arrangements for the children between themselves. If this is not successful, we recommend mediation through Family Disputes Resolution or one of the approved providers.