About The Father&Child Trust
History
Father&Child Trust was founded in Christchurch in August 1997 by a group of dads who 'found' each other in Hagley Park, where their children played together. We soon realised that as 'at-home' and part time or solo dads, we had similar issues and wanted to support each other as parents.
By 1998, we moved into a community room and formed a trust, aiming to bring a dad perspective into existing family services and address the lack of information or support for NZ Dads. We covered issues like depression, role adjustment, partner and relationship issues, soon forming a partnership with the local Plunket PND/PNAP mothers support group.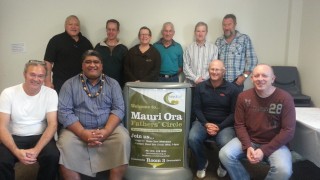 We noticed there was very little research or data on dads in New Zealand and that many of the issues facing dads and families could be avoided or reduced with better education or inclusion of fathers in the maternity world.
Father&Child issued the first regional 'first time dads' magazine around Canterbury in 2002, then produced hundreds of quarterly national magazines, culminating in our 2008 'New Babies' Edition nationwide. (20,000copies)
This led to a demand for support and resources all over Aotearoa, especially in Auckland, we opened a support office in 2008 and have run the Fathers Mauri Ora Circle since 2009 in the Onehunga Community Centre. Partnerships with Plunket, Community Midwives, MMH Teams and several MVCOT offices have been formed, thousands of flyers, posters, magazines and booklets have been shared, Father and Child have never been able to keep up with all of what they believe is needed around New Zealand.
Father&Child founder Harald Breiding-Buss published many papers and presented at International and local fathering events. He often shared the 'Dads and Babies Seminars' with Playcentre and similar groups. Harald has left for greener pastures, Father and Child miss him and appreciate his meticulous research work, along with the great range of articles in our Archives.
Father&Child remain the longest serving father support providers in NZ, offering information and support for new or expecting fathers, about Trauma/PNH issues, at home or solo dad situations, through separations, tricky family situations and MVCOT issues.
We provide personal and group support to hundreds of dads every year, all over Aotearoa, often including our Discovering Fatherhood or Anger Management Correspondence Courses, now available in most prisons…
Father&Child offer 'New Dad, How Are You' flyers for new/expecting couple information packs, Why Dads? booklets for Mums, Dads and family professionals to encourage and inform good dads. We distribute thousands of Why Dads? via Pasifika ADHB/WDHB Health Action.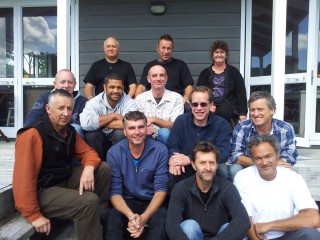 Father&Child's Mission remains To provide all support possible to fathers to be the most effective and engaged dads they can be – creating a happier healthier, safer future for our children/tamariki. their Vision A happier, healthier and safer environment for our children/tamariki created by more balanced parenting and effective engaged fathers.
Father&Child offices are a safe place to strengthen any dad stuff, form new networks and often just make Dads feel good about the most important job in their lives. We are not preachy and don't lecture anyone on how to bring up their kids, we offer and share information for couples to make their own choices.
– Advance the discussion regarding the value of involved fathers in New Zealand
– Provide information and resources to help encourage dads as involved parents
– Deliver personal, phone or group support for fathers on dad related issues
– Offer training, seminars or introduce father support options to agencies
– Partner with Young parents groups, family support groups and workers…
Things Father and Child Trust are proud of…
= Being – a respected organisation, an organisation that weathers storms
= Facilitating successful men's groups – especially for fathers
= Working with people from other cultures and diverse backgrounds
= Experts at engaging with and supporting Dads and seeing their confidence grow
= Helping Dads create strong bonds with their children
= Hearing stories of success from Dad's we have helped
= Many years of knowledge about Dad's issues
= Helping young/teen Dad's
= Being Dads ourselves
= We value communication and integrity
= Helping Dads see light at the end of the tunnel
= Presenting and educating others on why Dads are important
= Knowledge of the business of supporting dads
= Focused on our roles as being the best for dads
= Supported by trained staff e.g. social workers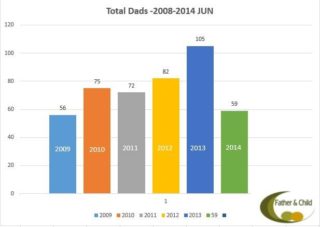 Ways to Help, Volunteer or Participate with Father&Child Trust
Join Father&Child online
Subscribe to News
Contact your local group in:

Support us by subscribing to our news and articles, or donating your money via Esy Giving, Givealittle or our Donate page or time…
Contact us by email:
Auckland@fatherandchild.org.nz
Christchurch@fatherandchild.org.nz
Wellington@fatherandchild.org.nz
Alternatively You Can Join Us On Facebook
Father&Child Trust Facebook Page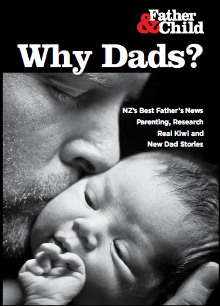 Please also see our 'Why Dads?'
and "Supporters and Benefactors" pages..