The NZ Family Court has never been so keen for input from Dads.
Andrew Little has announced a review of the 2014 Family Court Reforms, with a series of questions relating to those changes, but open to opinions, stories and ideas. Father and Child has helped hundreds of dads who've had experience in the Family Courts. Mainly in Christchurch and Auckland, but including all other areas.
We met the panel representatives last week and presented our responses to their questions.

Our Dads/Clients have some similar characteristics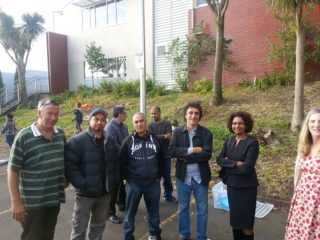 Not well connected or near their family.
English is not their first language.
Used to thinking they can fix anything
Physically ill or fatigued with stress/worry
Need to admit an indiscretion or shame item.
Thought his bond with kids was better than mums.
We see many similar patterns and sequences: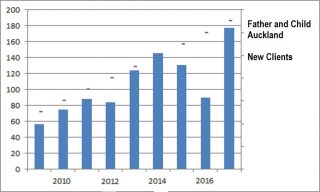 Dads who worked too hard during 'baby time' and are being ousted for not 'being there'.
Dads who stay home, quit work while Mum has PND/recovery, then she wants them gone.
Dads who have protected/helped heal Mum from prior sexual abuse, never acknowledged.
Dads who are 'ousted' or 'obstructed' from bonding, during a separation soon after birth.
Dads who agree to move out on a verbal 50-50 agreement, then 9 / 14 nights is demanded.
Dads who deny absolutely all or 80-90% of allegations in parenting and protection appns.
Dads of babies whose contact has been almost zero for months, until after court, all is OK, ie no evidence is found, contact resumed, but no punishment for perjury/delay in dads bond.
Dads peeved that the only reason for the delay is the court and/or contact centre overloads.
Dads more peeved if the delays are caused by lawyers being slow or dragging out issues.
Dads severely peeved if last minute allegations delay/re-litigate nearly settled matters.
Dads who admit their issues, do rehab and behave, while Mum has kids and still partying
Dads who have run out of money/lawyers and now have to self-represent/Mckenzie friend.
We then presented responses from our experience to the pages on PTS, FDR, Lawyer for Child etc…
NB – Several other Facebook and local groups have formed around us to help dads or families in separation – we share some clients and rely on each other to carry some of the load, it is heavy.
If you've had experience in the NZ Family court, please submit something.
They are asking for our feedback, any stories or reflections and recommendations.
Note they accept video and …or telephone us and tell us what to write for you,
come in and get the printouts and fill one in..?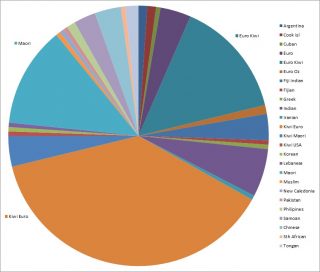 Father and Child are in Onehunga most days 10am – 4pm and every Weds 7-9pm
Plus we will be with Te Oronga Waka here on Saturday 20th Oct 9am-1pm..
Anyone can visit — Consultations.justice.govt.nz
or email: FamilyJusticeReforms@justice.govt.nz
Go on, make a Family Court Submission yourself!
If there's anything we can do, let us know!