Engaging with Dads

Some fathers may have no idea how to be a good dad, but if keen, any dad should be given all the information and support services he needs.
The benefits of engaging the dads..include how they help settle baby, give mums a break, support the midwives, understand breastfeeding, do the odd nappy change, baby gets a better bond with both parents, plus we reduce or mitigate the baby blues, PND/PTSD fallout and MMH costs, why would anyone keep dads out ? It is often called an injustice that fathers are seldom informed or encouraged to be better partners, parents and caregivers.
From the earliest scans, midwife meetings and appointments, ante-natal classes and in NICU Wards, engaging dads improves outcomes for mothers and babies. At times, dads will be the best person to advise what is really going on, plus they are vital in the recovery of a mum from serious complications after childbirth.
A mother's attitude to how she sees dads role is vital in dads' effectiveness. Midwives and maternity ward staff are in a unique position to influence mothers and fathers to be supportive, informed, involved…working as a team. Excluded dads may fail to understand the support needs of mum, changes in the relationship or if mum is overloaded.
Isolation is common in couples who are having baby away from their whanau or extended family, dads become vital in helping around the house, learning how to act like a mum in law or maybe knowing to call his sister in..!
Father&Child offer Training Seminars on strategies and/or resources-for-dads to help make engaging dads easier for professionals working with families.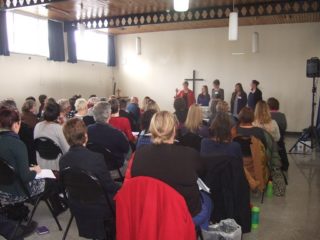 Our Auckland Support Worker has been part of the PADA Team – they promote perinatal mental health awareness and strategies around NZ. He attends training days where support volunteers, counsellors, doctors, midwives, Plunket ladies and MMH workers learn together. They may hear from local support groups, experts in areas like sleep, bonding or anxiety.
We present on the benefits of engaging dads early in any pregnancy, partly as dad knows how mum is really going, but also in case dad himself needs help. The midwife or support worker need only refer dads to their local father support option or suitable counsellor.
If the mother has MH issues around baby time, a supportive, informed dad can help avoid potential issues, be able to play with or stimulate baby plus he may be essential to mum's recovery.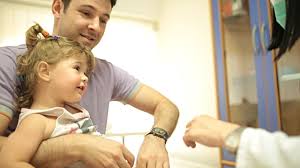 Read more on Engaging Dads Better… by Harald Breiding-Buss
Our Vision:
"A happier, healthier and safer environment for our children/tamariki created by more balanced parenting and effective engaged fathers"