Father & Child Magazine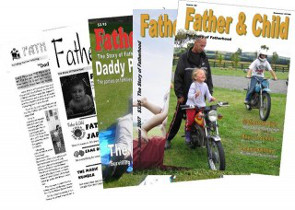 New Zealand's magazine for dads, since 1997….
What is it like to be a dad in New Zealand today?
There is the hard working provider, the househusband,
the separated dad, the single father, the stepfather….
Father & Child knows that dads aren't just an optional add-on to the family.
Father & Child brings the human face behind fatherhood!
Father & Child shows dads in their various roles, their joys and their struggles, their parenting and their problems.
Due to lack of funding, this magazine ceased production in 2012.
Browse the Father & Child Magazine Archive