Father & Child Magazine Issue #48
Solo Dads; Video Games; Birth and Battle book; Breastfeeding.
Contents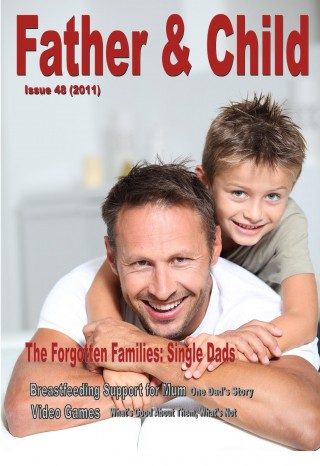 Green Paper on Vulnerable Children The government is asking the public what to do about child abuse in New Zealand.
Parenting: Attention vs Money Money can't buy love, but it's easier to love when you've got money.
Solo Dads: A glimpse into the lives of this most forgotten family type of all, and what it means for those working with families.
Engaging Dads: How to do it better.
Breast Support: How one dad encouraged his partner to keep trying breastfeeding.
Video Games: They may have their uses other than just giving parents a break – as long as you monitor them.
Book Review: Birth and Battle Written by a solo dad who raised two girls, a new NZ book gives a refreshing perspective on gender roles.