Of Football, Fathers And The Famous
More than a little fired-up after the Fifa World Cup , Brendon Smith has a look at our youngsters, their coaches and their parents in and out of the penalty box.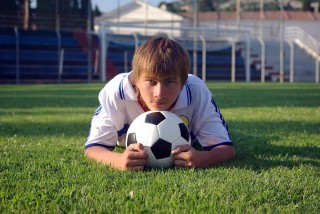 "Rory here, Rory there,
"Rory every blu-d where…!!"
Where were you when we first drew with Slovakia in the World Cup?
When the end of a great sporting story was written, the legends of 1982 were finally laid to rest, and the All Whites went unbeaten, again and again, where were you?
Mind you, the question could well have been 'Where was Dad?'. I think I saw a tear in midfielder Rory Fallon's eye, as he met his mother and sister in the crowd after the last, agonising draw against Paraguay and I wondered whether his famous father was absent by choice.
His father is, of course, the legendary Kevin Don't-Tell-Me-How-Important-This-Game-Is' Fallon, co-coach of the 1982 original All Whites who made history by just getting to the World Cup for the first time. He was cooling his heels in Auckland after a recent sideline controversy of his own making.
At the Avondale (Auckland) school where he now runs a famous academy, he was recently suspended for two matches for what he would have probably called 'passionate support' for his team.
Kevin Fallon built a career out of applying basic strategy with total commitment, and represented an era where getting paid to play football was better than a job at the mine, and one not handed to anybody on a plate.
Even the sons of famous names had to perform in their own right, no amount of nepotism could survive the glaring scrutiny of a British club's fans.
He may actually have been shedding a few tears himself, not being there in person, but nevertheless having helped produce a lad who has been in an England youth team and now played well at the highest level for his country.
When young Rory put that header away to get the All Whites off to South Africa, he lived up to the second part of his chant.
"He's big, he's bad,
"he's better than his Dad!"
Isn't that as good as it gets? Raising a child who raises the bar? Is it not one of our primeval desires, to improve on our lot via our children?
No doubt team sports double as 'lessons in life' every week. Kids have to train hard, find their role, do a good job, hopefully get a result and, if they're really lucky, get a pat on the back.
American author Warren Farrell is one who uses sport to illustrate the point that many of us still expect our boys to perform on the field, to take risks and invite failure, to learn from experience and gain in character.
But can sport also be a bad place as well due to too much parental influence? Can an over-eager parent have a negative effect on his kid's performance?
Certainly, high expectations are one thing, but to constantly berate a child for not quite getting things right may turn the kid off completely.
Some coaches or parents urge their children on so hard, or complain at the ref so loudly, that it takes away the joy of the game, removes the child's role as a player and makes them an instrument of the parent's anger or aspirations. Kids will only endure so much pain for their parents.
Auckland has recently had some examples of players and parents behaving badly, some banned for life. Clubs and schools have started adopting codes of conduct for sideline spectators.
Across the Tasman the Central Coast's Junior League competition is considering banning all spectators from the sidelines after an assault where three dads beat another to a point where he needed plastic surgery.
Who'd have thought it's the parents who needed the lessons on how sport imitates life. Don't they know it is really just a game?
Even some coaches insist on players persisting through injuries, or returning to the field, causing greater hurt or even lasting damage. Bullying in sport is just as awful as it would be in the workplace, so hopefully children learn those lessons early, too.
What is it about modern parents, why don't they learn to control themselves?
Many other sporting mega-stars provide quite ambiguous role models as well.
Tiger Woods may not have broken any laws (even though a few car windows may have been shattered and the fidelity of marriage was blown to smithereens), but was it just coincidence that it was only after his dad had passed away that he turned to such dubious after-hours fulfilment?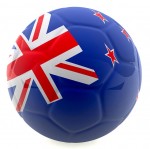 Formula one darling Lewis Hamilton had to subdue his super- supportive dad, partly so that he could get on with his driving, free of distractions in his demanding, professional position, but also to allow his estranged mother back into his life.
Now that he has the right balance, Hamilton's Maclaren team are winning again!
Certainly, any type of sport has to be good for the fitness, health and resilience of children. They will make connections with their community and peers via clubs and the people they meet there.
Any kid who's ever kicked a round ball in New Zealand should have a much better vision and a future which may include a financially rewarding career or the worldwide market for sharp marksmanship.
Take the fantastic Shane Smeltz, scorer of a goal against Italy that rocked the world: for a short while, New Zealand led Italy, then with one foul stroke of acting, normality was resumed.
Smeltz himself left Australia for China and trained only one day before returning to his Gold Coast home and, incidentally, staying near his mother and father.
Many stars were missing from the World Cup, injured or out of form. My 13 year old daughter's favourite, Spain's Fernando Torres, only came on in extra time at the finals, where he helped set up the winner just before succumbing to a flare-up of his old injury.
Even the much heralded Ronaldo of Portugal was flat by his usual standards, though he could at least claim to have a bit more on his mind than just football.
By Twitter he announced the week after he left the tournament that he is a dad, and that the mother had agreed to give him full care of the child. He may not have been there at the birth, but he is a parent!
Meanwhile, Ricky Herbert, once of Papatoetoe, has decided to remain in New Zealand, coach the Phoenix and the All Whites through to at least immediately before the next World Cup Finals in Brazil.
This will keep him at home with his wife, son and daughter, and near his own father Clive, once a great club chairman at Mt Wellington, and always a lifelong supporter of his son and family.
Where would sport be without good mothers and fathers?
Next: Dealing With Abortion