Donate to Father&Child
Father&Child aim to encourage, inform and support expecting fathers and help couples work better together for the future of their children.
More engaged and informed fathers
Improve outcomes for mothers babies and the whole family
Improve relationships with the whole family
Offer better emotional support and more positive outcomes for children
Why donate to Father&Child Trust?
There are around 60,000 births each year in NZ, and many thousands of dads who will need support in becoming a father.
Father&Child have provided continuous service, support and experience for dads in crisis, we know what is needed but we need your help to expand our support and services to more fathers families and children.
We are a registered charity so your donation attracts an IRD Donation Rebate: You get 33.3% back from IRD. Please enlist as a regular donor.
If you have any questions, or need a receipt: Email us your address.
Good Reasons to Give
…a few historical statistics we are proud of…
Father and Child has existed in Christchurch since 1998, in Auckland since 2005, we had a presence in Wellington for six months, then our funding ran out, we still try…


Harald Breiding-Bus has Published 5 Papers on fathering issues in Aotearoa, we have produced 36 Issues of Father and Child Magazine… over 14 years,
20,000 were distributed to Canterbury Dads during 2002.
We understand that there are around 60,000 births every year in Aotearoa, in 2008 we printed 25,000 copies of our first New Babies Edition magazine, via Bounty packs.
Last year we printed 30,000 copies of a new FatherandChild New Babies magazine, distributed via Bounty packs and supportive midwives around the country.


We have regular requests for more New Dads magazines but we run out every year, it has taken us three years to raise enough funds to print half a years magazines.
We develop research like our Dependant on Dad study for solo dads, we attend Antenatal groups, provide PND support for dads, agency seminars, booklets and magazines.
Our Why Dads? Booklets, we have printed 2000, but all are gone…
We provide telephone, personal, group or via agency dad support…
from Auckland and Christchurch.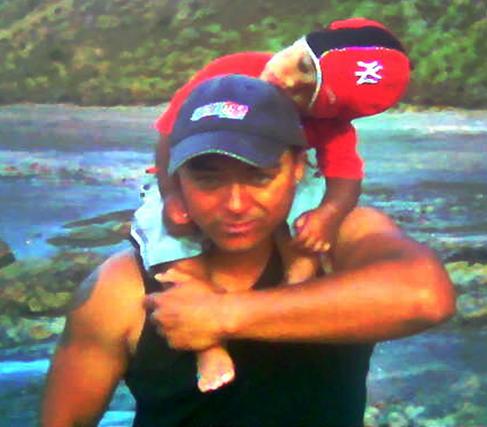 From 2008-2011 in Christchurch we provided
Personal Support to 240 dads =
24 of these Dads were referrals from CYFs
14 of these Dads were Teen dads
21 of these Dads were Solo Dads
Around Canterbury …
We attended PND Dad support group meetings 34 times
We assisted at Ante natal classes 56 times
In Auckland from 2009 to 2013(now) – we provided
Personal Support to 291 new dads =
48 of these Dads were referrals from CYFs
34 of these Dads were Teen dads
12 of these Dads were Solo Dads
We've hosted Auckland Fathers' Mauri Ora Circle support group meetings 150 times since 2009, with approximately 750 attendees.
Agencies we've supported around Auckland include.. Plunket, Barnardos, Family Start, Salvation Army, CYFS Onehunga, Panmure, Otahuhu, Otara, Manurewa, Papakura, Clendon, Orewa
Agency events we've attended –


– Ante natal classes with Parents Centre and Holistic Babies 12 times
– Vulnerable Infant Network meetings in Glen Innes 15 times,
– CYFs Resource Panel meetings in Onehunga 25 times
– Family Group Conferences with dads 18 times.
– Engaging with Dads Training at CYFS – once!
37 dads have completed all ten modules in our Correspondence Parenting Course, 6 have also completed all seven modules of our Living Without Anger course, including 145 hours feedback.
Further reasons to give to Father and Child…
In Auckland, we often see many new dads at our office in one day, they all need immediate, comprehensive attention, prioritised according to child danger and alternative support options. We do everything we can to help the dad recognise his importance to his children, sort issues and overcome obstacles so that he can maintain a quality relationship with them, almost regardless of their circumstances.

Our ability to cope with the time and emotional demands is a constant juggle. Our support worker is often overloaded, booked weeks in advance with intake interviews, support appointments, CYFs meetings, FGCs, court or lawyer support work. Our fundraiser can only obtain enough funding for one support worker. At times students and volunteers help us keep up with the ever growing demand.
Our outcomes include many better informed new dads, couples surviving PND intact, families understanding discipline and section 59, teen dads taking on a parenting role, solo dads taking charge of their children and CYFs including Dads in plans. We ensure dads get a fair go from agencies, lawyers and occasionally courts, plus we help dads get through periods where they have to wait for contact to resume, or to see their kids are safe. We also help give mums, family support workers and whanau the information and permission they need to encourage good dads…!

Father & Child provides a range of hands-on support:
New babies: it's happy times for most, but also a time of much stress for some. We help with both. Our free New Babies Edition of Father & Child helped dads celebrate and feel connected with their baby, and with other dads. For those taking it hard we listen and help them work through it as couple.
Solo fathers: New Zealand has about 26,000 children living mainly or only with dad. Some of these, both boys and girls, have no or very little contact with their mothers anymore, and their fathers can be very isolated from parenting support due to work and other factors. We help to break that isolation and get the information flow going.
Teenage fathers: Some teen dads are awesome – they're not all write-offs, a few are even raising the baby by themselves. If they need mentoring, legal support or a local group, we know the options. We're there if things blow up or if the in-laws get upset and we remain accessible for years.
Dad Contact: Many children lose touch with their fathers simply because dad can't pay his lawyer's fees anymore and gives up fighting. The Family Court should respect a child's right to retain meaningful contact with both parents, and we often help guide dads through the process.
Education: Not just for the dads but for agencies and support workers who work with families. It is not fair to make home visit appointments with mum only, or to only send information about a child to one address. We work with dads and organisations to help them support both parents.
Dad Support Group Since 2009 in Auckland we have hosted the Fathers Mauri Ora Circle, a weekly safe place for dads to bring any father related issues, we all listen and try to strengthen each other in our role as a dad, bring a sense of togetherness, shared wisdom and ideas. We also help sort out lawyers!