Why we need corporate help
Father and Child is a registered charity and operated on a lean and efficient basis with a combination of employees volunteers and community partnerships.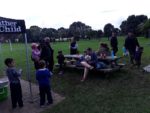 The services we offer are in high demand, advice and education around new baby time, parenting differences, coping with MH issues and family situations alone, for new immigrant and young fathers in particular.
While extensive and effective support exists for mothers, we know dads still face significant problems in NZ navigating relationship, cultural, legal and family issues that are complex and challenging.
Historically, women and mothers groups have been able to form networks and support organisations that attract charitable, government and corporate funding. A few mens organisations have made money servicing court directed anger management courses, but only a small number address issues specific to fathers.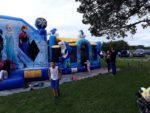 Dad groups who have survived are usually facilitated by volunteers, offer limited services and struggle to keep up with demand. In Auckland, services are constantly stretched to breaking point. In 2016 nobody at Father and child was paid for 6 months. Clients continued to come, we are eternally grateful for volunteers and students.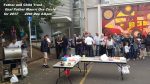 Our Vision
Happier, healthier and safer communities for our children/tamariki, created by more balanced parenting and effective, engaged fathers.
Our Mission Statement
To provide all support possible for fathers, to be the most effective and engaged dads they can be.
Read about our activities and success stories.
We need corporate or philanthropic sponsorship to continue our work!
As a business you probably know the importance of managing cash flow and how this provides the opportunity for planning. For this reason we ask for your assistance on an ongoing annual basis. This way we can commit to programs and employees more efficiently.
We offer a credible, reasonable brand – focused on informing and supporting new dads, avoiding many issues and offering sensitive, caring support for many fathers, plus, we have never attended any protests!
Our offer includes to address your staff or their families, attend and engage at any staff get-togethers, informing and ensuring their parenting or family issues are sorted before they impact on productivity. We can tailor a workshop or presentation to suit your needs, even if it involves a weekend.
You can be specific in your allocation, eg, sponsor support worker wages in Auckland, pay for printing and appear on our booklets or magazines for new dads. You may even want to share product or attend our events around fathers day.
Please consider how your preferences could fit with our needs, work with us to design a good fit?
For further discussion please contact us on 09 525 1690

We have 3 tiers of sponsorship:
Platinum – Single donations of more than $10000 or 3 year min. annual donations of more than $4000 p.a.
Gold – Single donations of more than $5000 or 3 year min. annual donations of more than $2000 p.a.
Silver – Single donations of more than $2500 or 3 year min. annual donations of more than $1000 p.a.
We also of course welcome donations of any amount that you can afford to provide.
Please contact info@fatherandchild.org.nz if you can help.