Father and Child Trust had the pleasure of receiving a cheque directly from Don Oliver, CEO of United Way.
United Way NZ is an independent, non-religious, non-political, volunteer based organisation that encourages generosity by brokering resources (money, time and skills) between individuals, businesses and the community.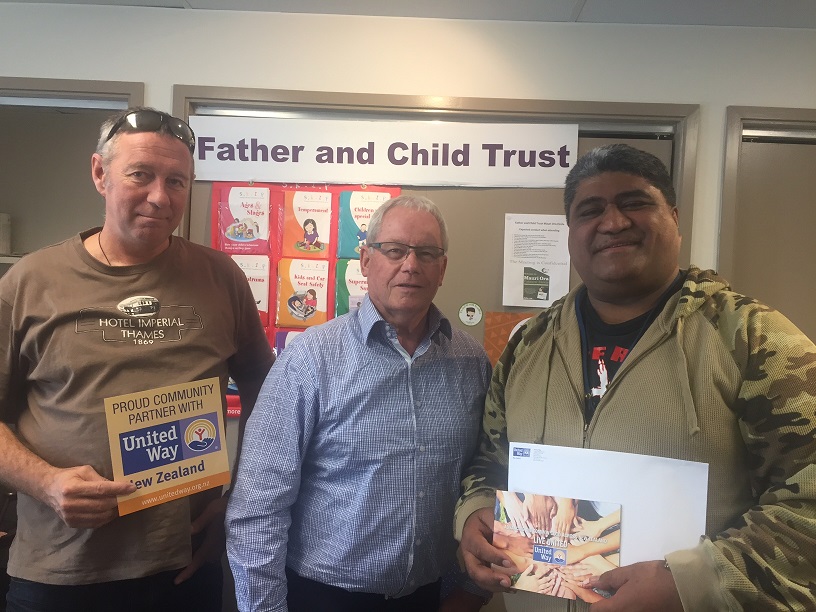 The Cheque for $4375 was received gratefully by Father and Child's Brendon Smith – support worker and Robert Wilson – board member in Auckland.
Don Oliver was impressed that Father and Child run a support group, offer personal support and try to get dads to connect with their babies. We do this by encouraging and resourcing family professionals to engage with dads. We know that if dads engage with their babies early, they will more likely form lasting, supportive bonds. Don said that United Way are always happy if their distribution becomes an investment in good, long term outcomes.
Father and Child has banked the cheque, sent the receipt and promised to deliver even more resources, support services and outcomes.
For more on United Way visit About United Way